Over time, the average Nigerian has come to stick with a particular lifestyle and schedule. Certain days are dedicated to various facets of life on a weekly basis. In the breakdown of the routine of most individuals, it is usually very easy to spot what matters to them the most by the amount of time allocated to each activity.
Some persons go to work on a daily note while most run a Monday to Friday schedule. Saturdays are generally for 'Owambe' (parties, weddings, funerals and other forms of celebrations/ ceremonies. Sundays are dedicated to Christian worship in churches. In all these schedules, Health and Fitness are not accounted for.
The saying "Health is Wealth" further buttresses the fact that only a healthy person can enjoy ALL these other facets of life. It is based on these premises that STEADY RUN CLUB was founded.
Steady Run Club is a group of people from all walks of life that come together to work out, achieve fitness, acquire knowledge on best healthy practices as well as have fun. Yes! Fun! At Steady Run we;
Educate individuals on fundamental keys to a healthy lifestyle
Create awareness on diseases and certain health conditions
Support Medicare and treatment for persons with sports-related injuries and conditions
Engage in aerobics, swimming, walking, running, dancing, cycling; and burn thousands of calories and fat in the process.
Educate and encourage the focus on the 7 Key physical components to overall good health, fitness and mental well-being which are;
Cardiovascular/Aerobic Conditioning
Strength training and Muscular development
Stretching- Muscles, Ligaments and Tendons
Core Stability
Nutrition and Supplementation
Mental Rest and Relaxation
Sleep
We have FUN! Fun that pays. Whilst listening to your favourite artist as the deejay switches from one tune to the other, you enjoy the music and respond to it as the fats races off and your joints take shape. We have over 15 professional coaches in all areas of fitness.
In the spirit of independence, STEADY RUN CLUB partied after October 1st Run at Hotel Presidential Port Harcourt. It was a family affair as usual. The club comprising of members from the different ethnic group all came together in there Nigerian colour to promote peace and oneness.
Steady Run Club has over a thousand members and branches in Lagos and Yenaga has continued to grow larger and stronger.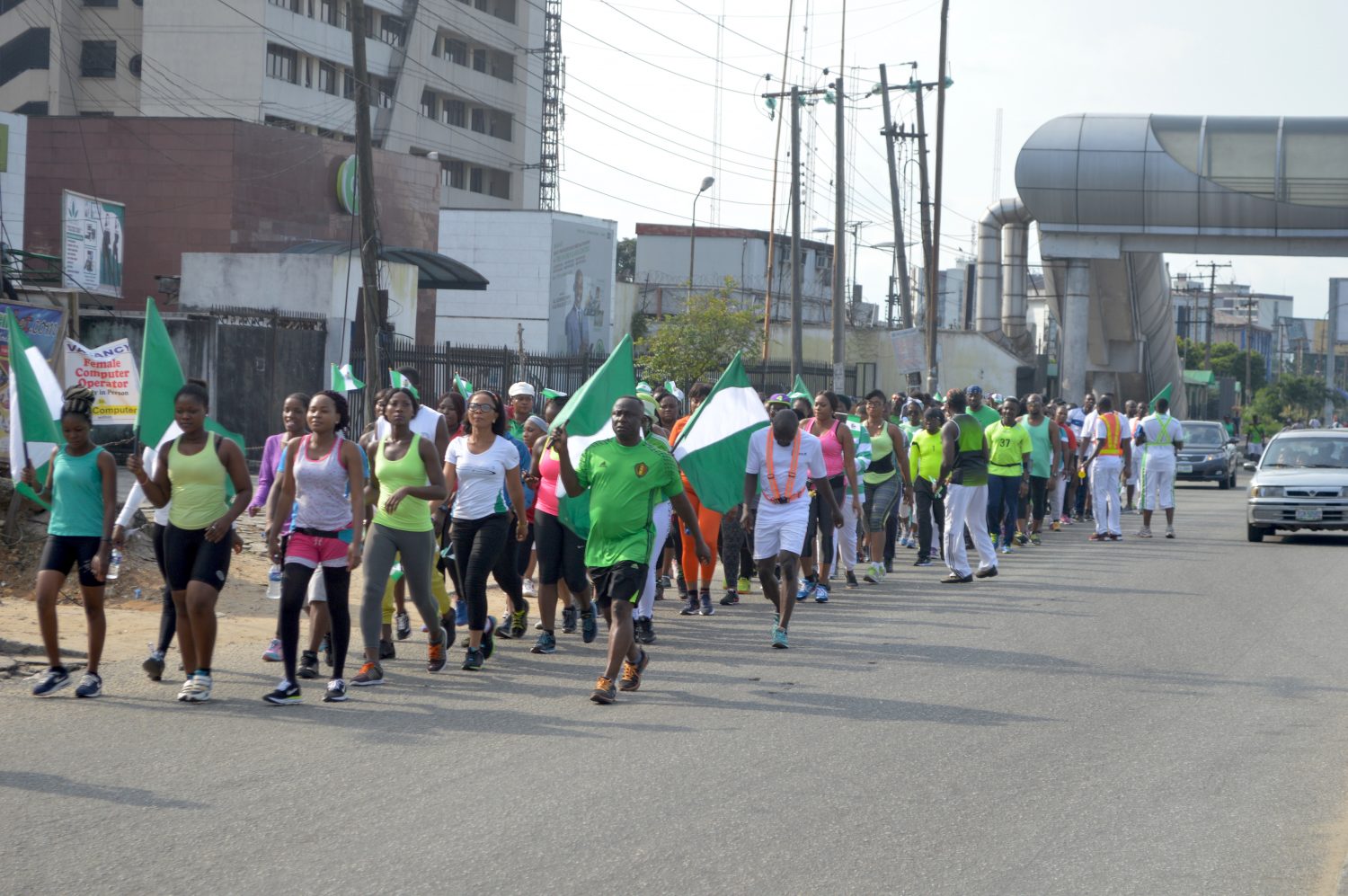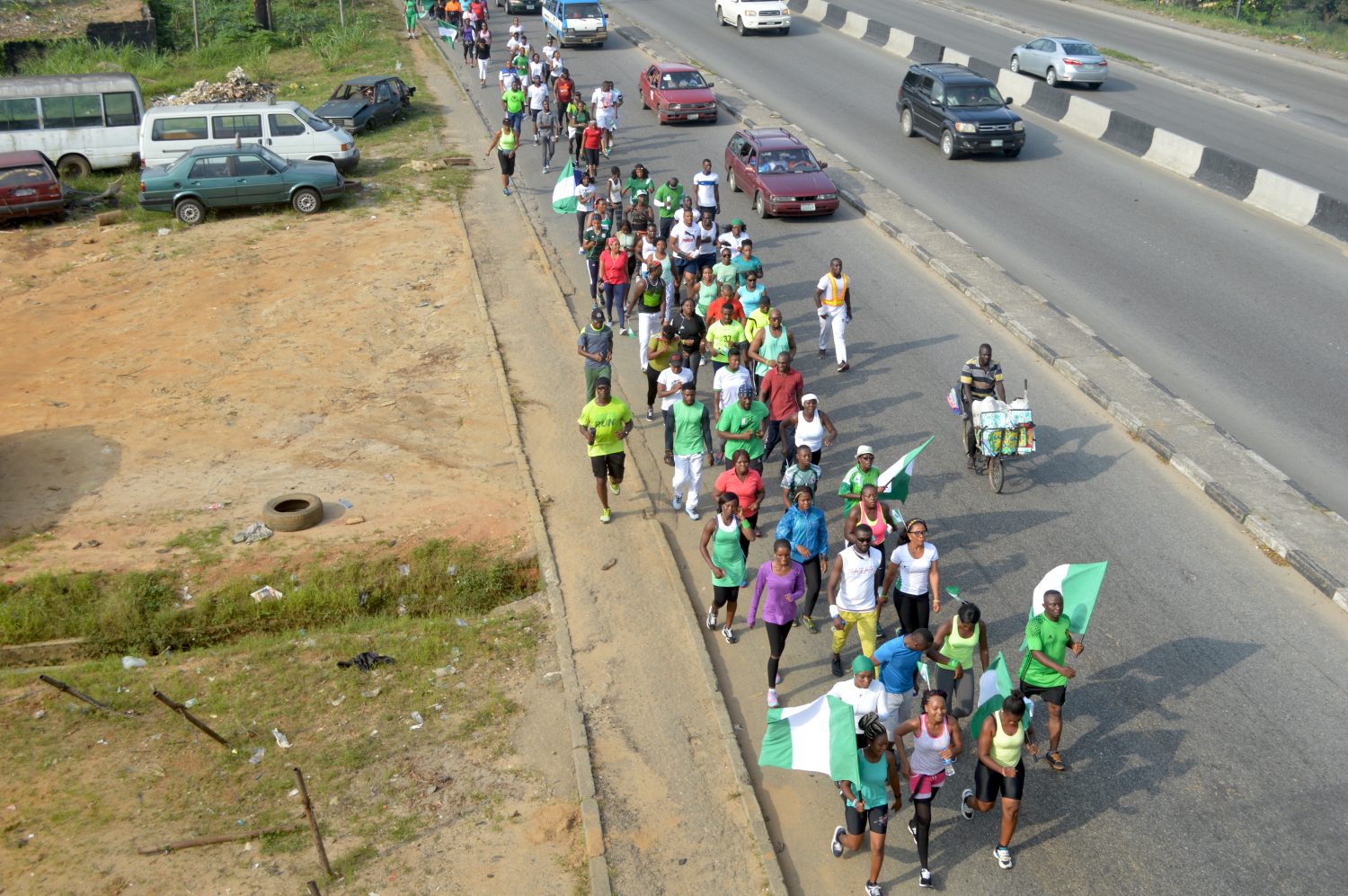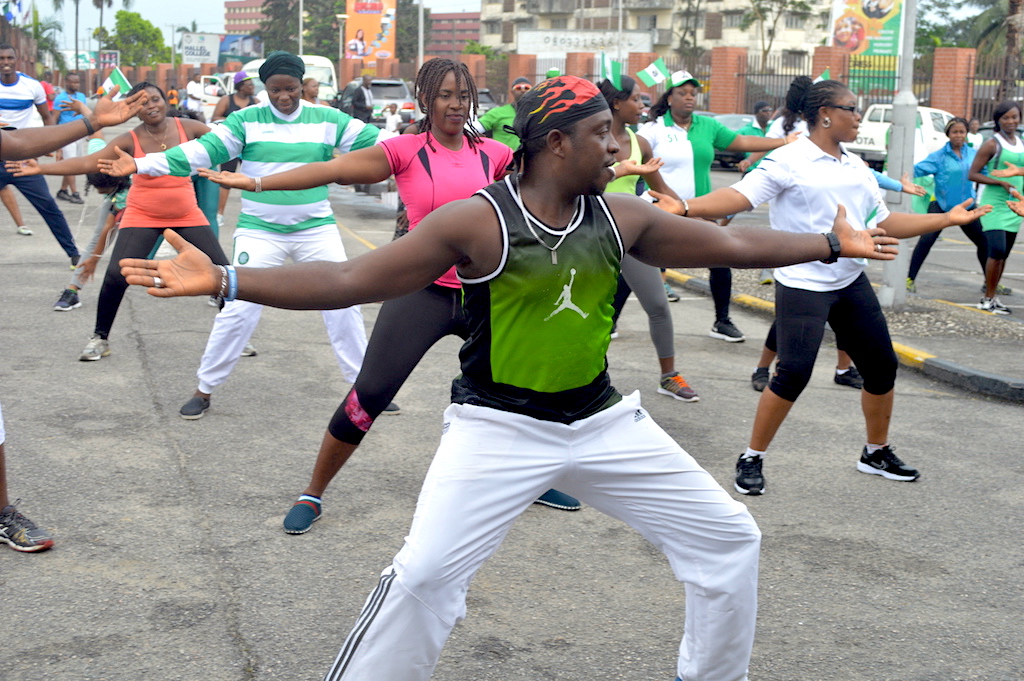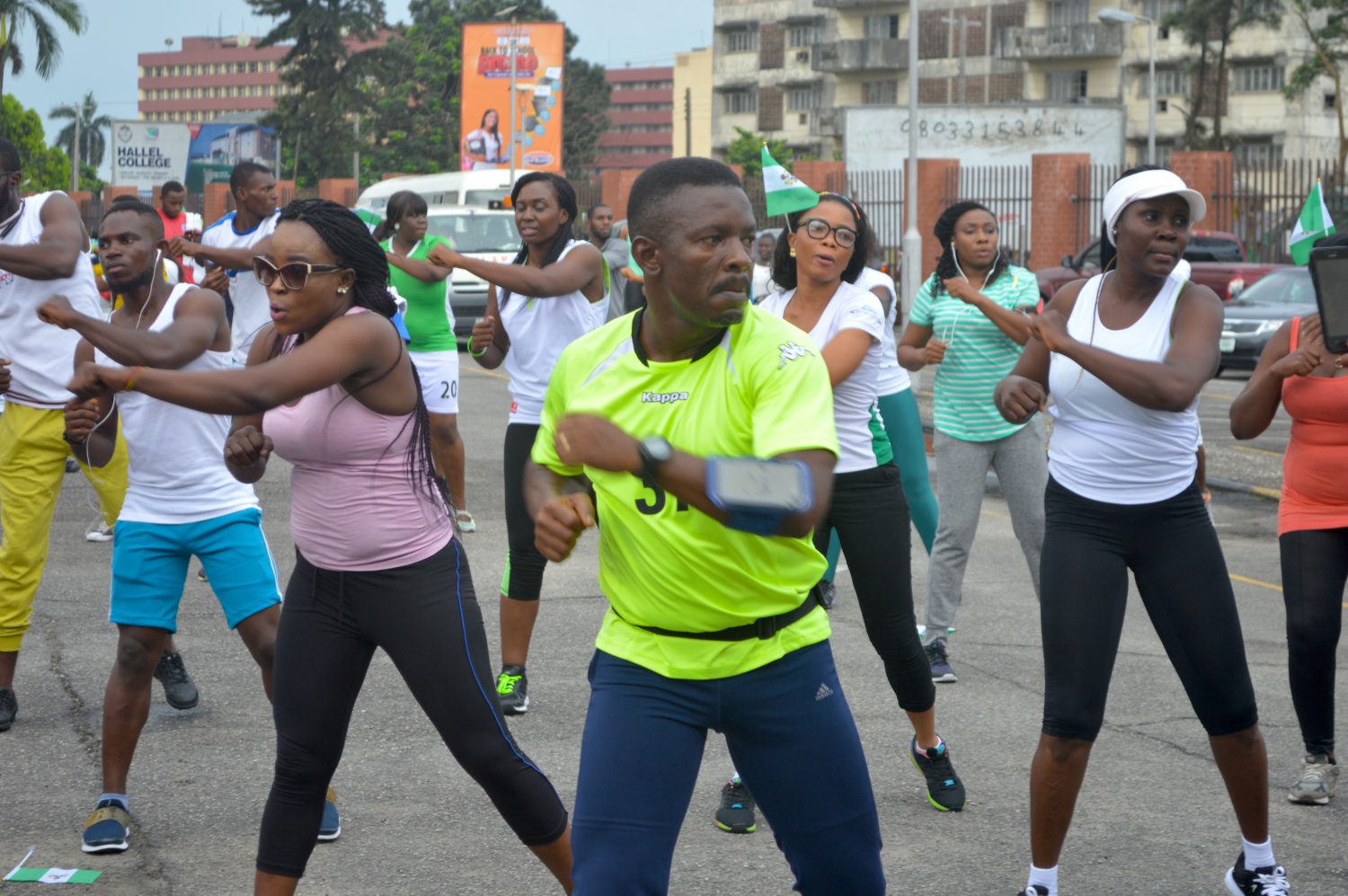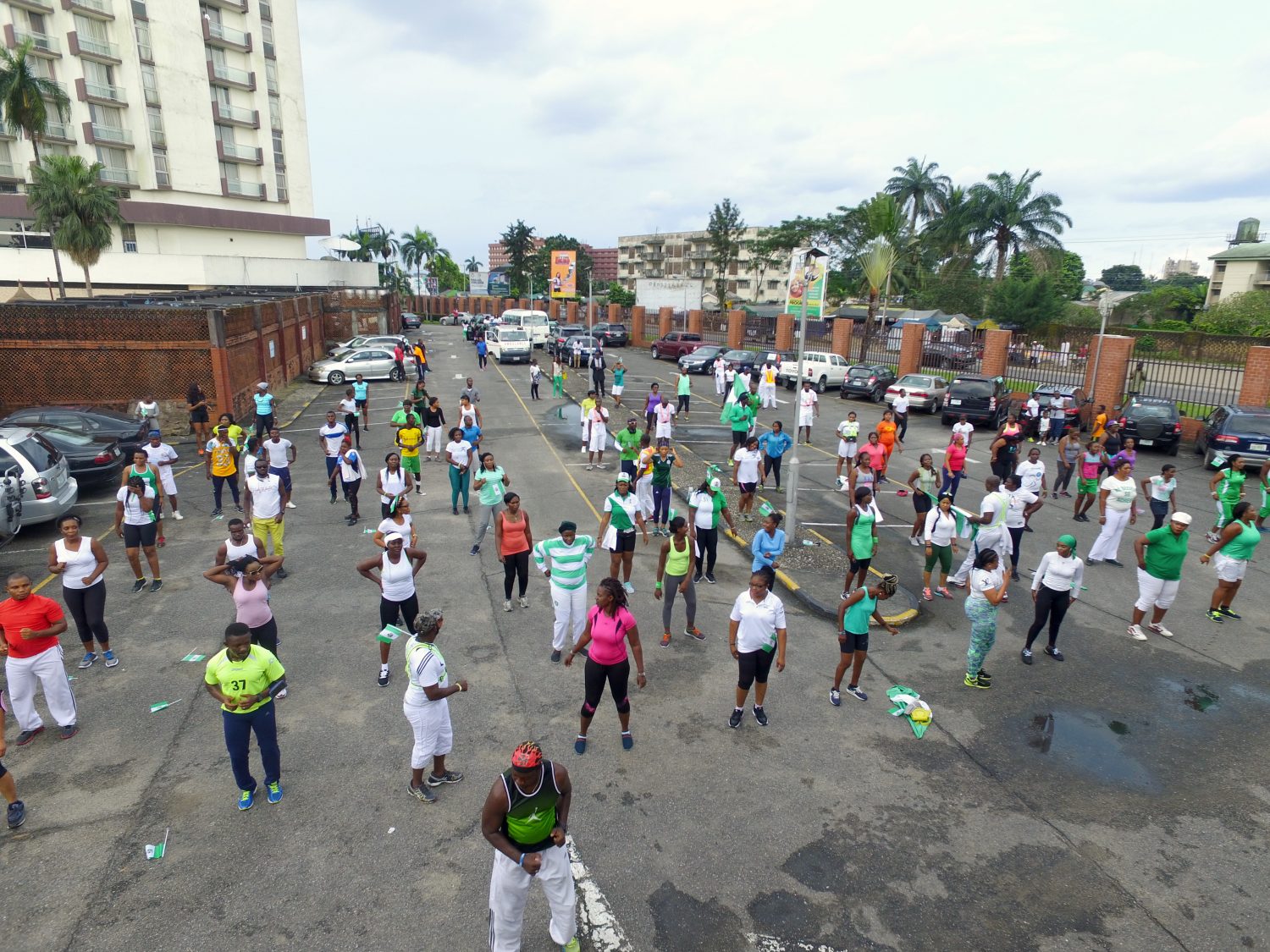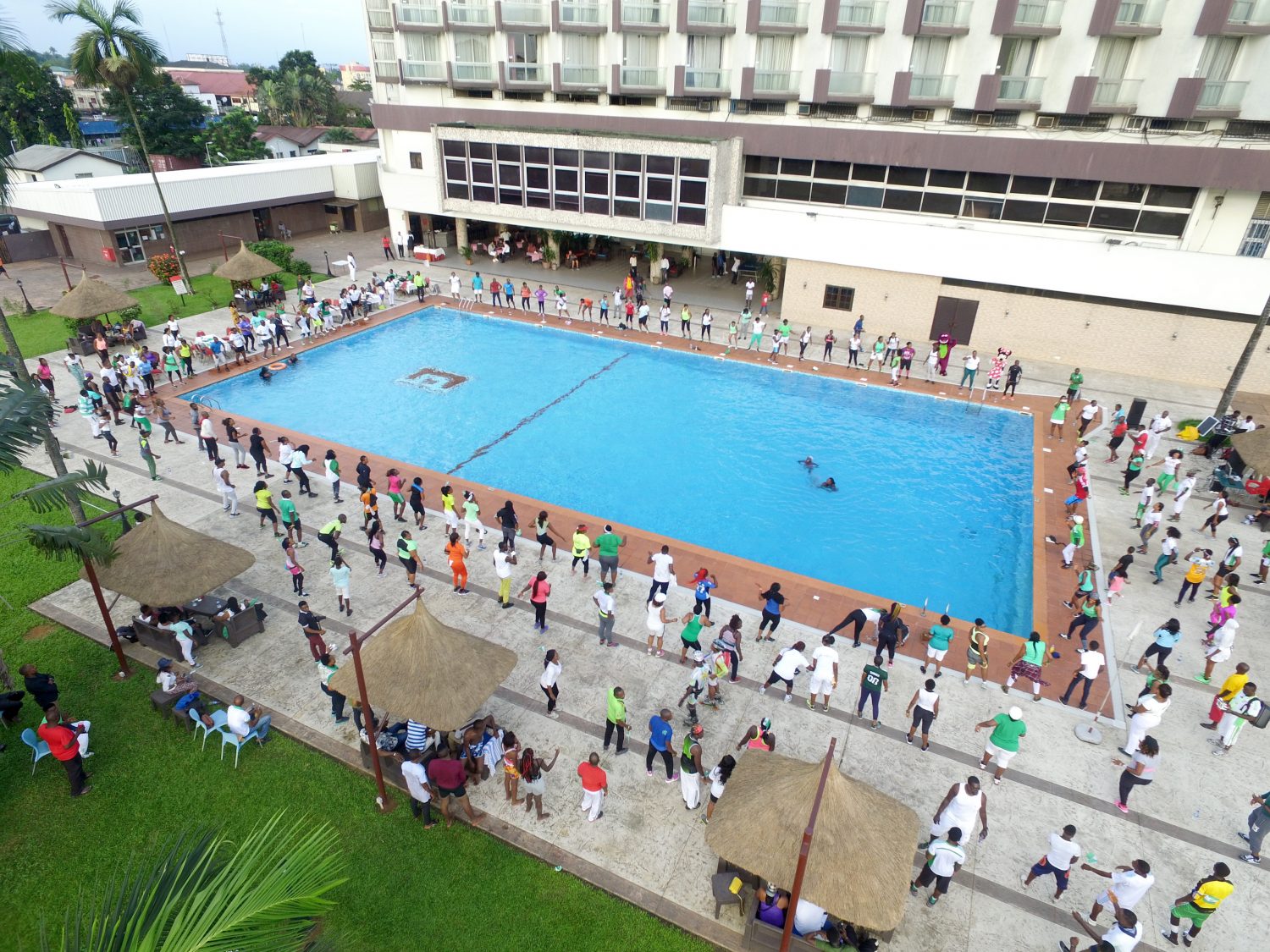 Find Steady Run Club on
Facebook: Steady Run Club Teamnoexcuse
Instagram: steady run
Twitter: @steadyrunclub
Website: Steady run
SaveSaveSaveSave
SaveSave
SaveSave
SaveSave
SaveSave
SaveSave
SaveSave
SaveSave
SaveSave
SaveSave
SaveSave
SaveSave
SaveSave
SaveSave
SaveSaveSaveSave
SaveSave
SaveSave
SaveSave
SaveSave
SaveSaveSaveSave