Nneoma: Sometime ago we decided to brace ourselves and go experience the canopy walk at Lekki Conservation Centre.
Osaze:  The idea was to have a different experience rather than the regular weekend routine.
Nneoma: It had been on our minds for a while but there was never really time and on this fateful day we just 'went for it'!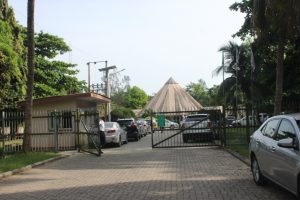 Nneoma: So we got there at about 3pm. We got munchies and stuff hoping to nibble away *big laugh* during the walk little did we know what life had in store for us!
Osaze: Dram Queen -_-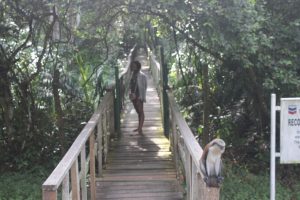 Nneoma: This little guy over here scared the life out of Osaze! He literally formed a wedge between the both of us.
Osaze: The monkey jumped out of nowhere literally and refused to let me pass because i had a bag of munchies. Oshay Guardian of the park.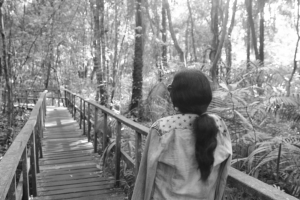 Nneoma: I was a little spooked by the noises in the 'forest' to be honest. I sha braved my fears and forged ahead. I even had liver to pose for a photo or ten *wink*
Osaze: I was pretty pumped about the walk. The scarier the better for me.
The Canopy Walk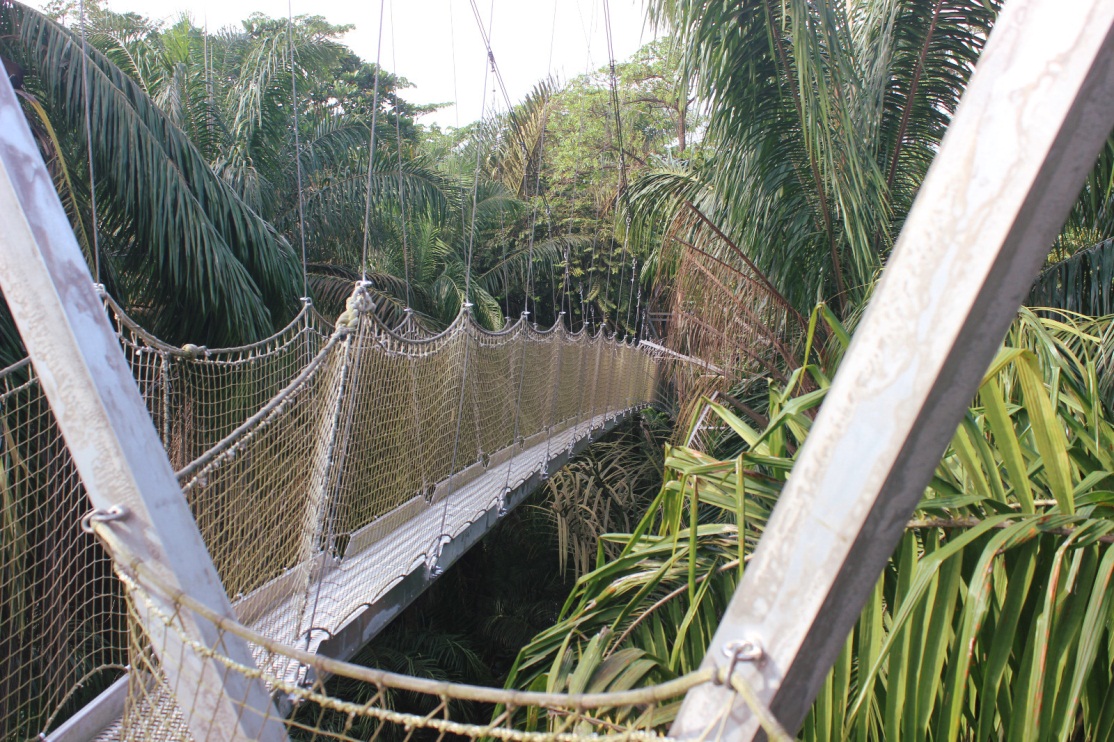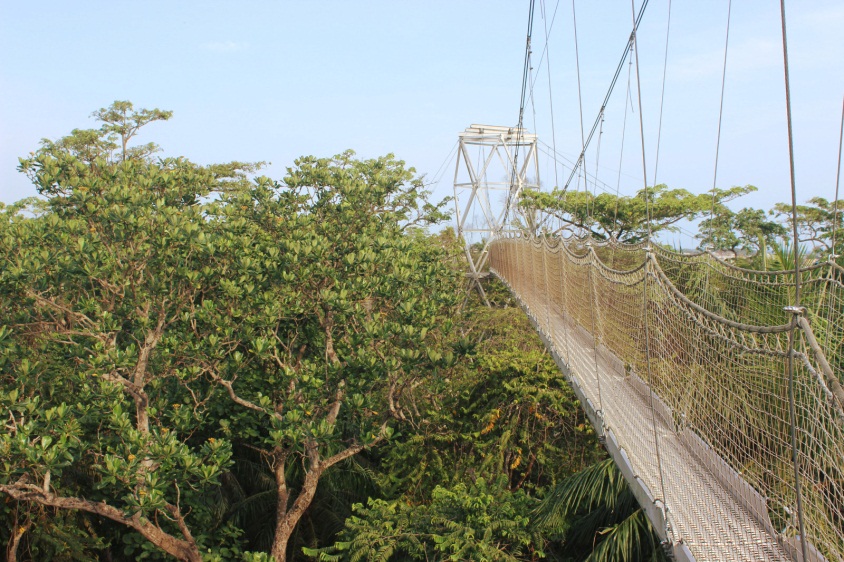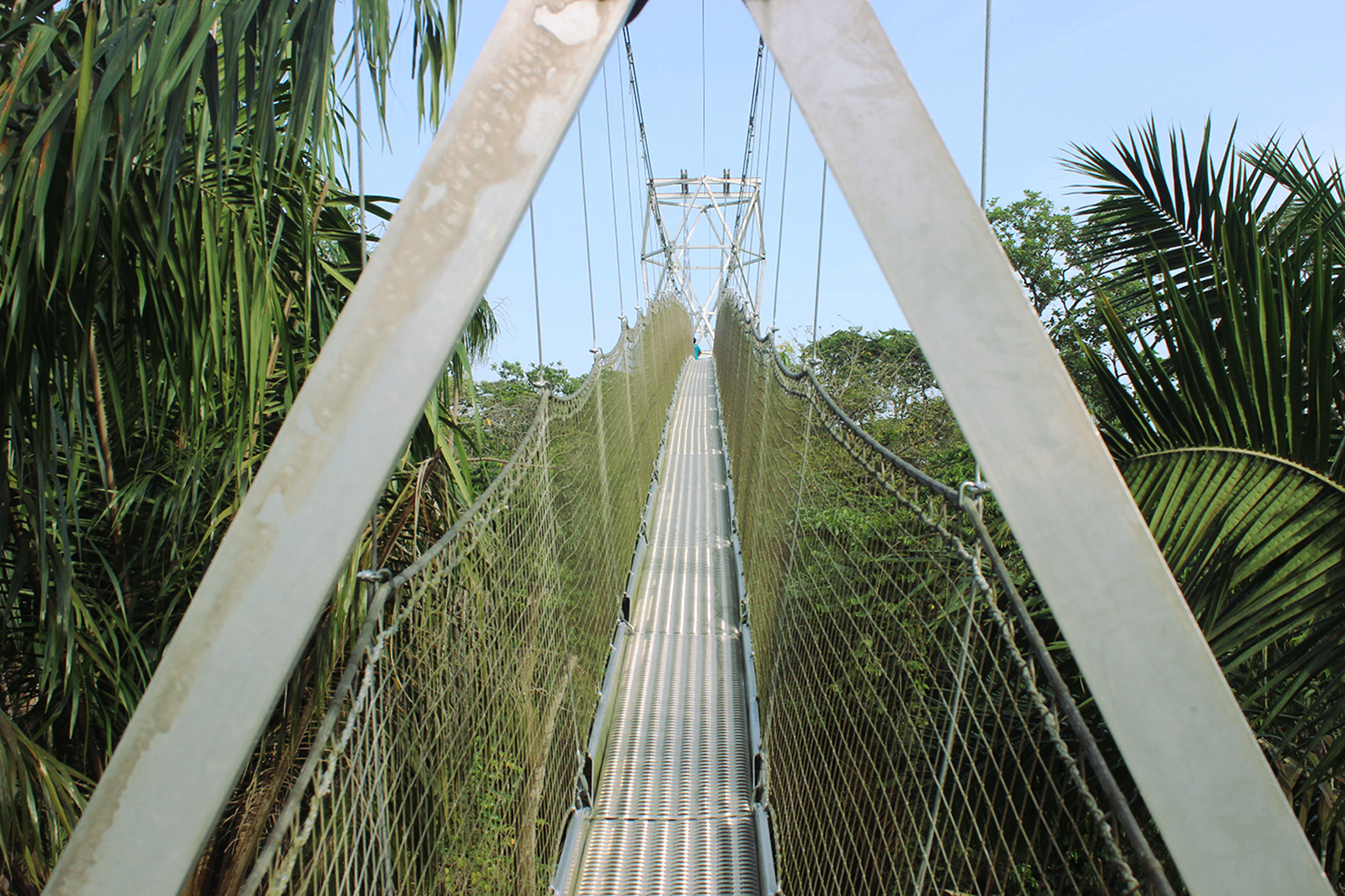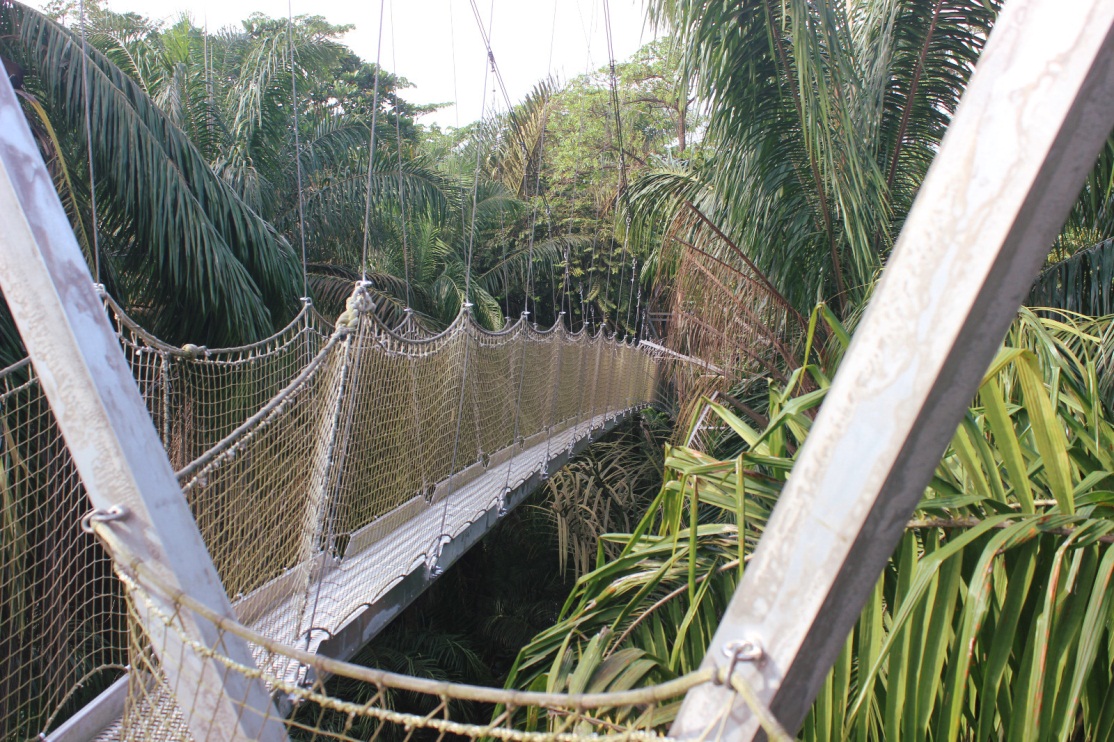 Nneoma: I don't know what Osaze was on about o but this was singularly the scariest experience of my whole life! My body was shaking! Osaze was now walking fast on the thing. And did I mention that it is really 'swingy'?? There were 6 0r 7 levels. The 3rd is the highest and unarguably the scariest because there were no trees to shield you anymore. Just you and your God up there (Haters will say I'm exaggerating)
Osaze: I felt let down somewhat, I wished the walk was way higher and longer lol atleast I could see the greater part of Lekki and the Atlantic.
Look mama we made it!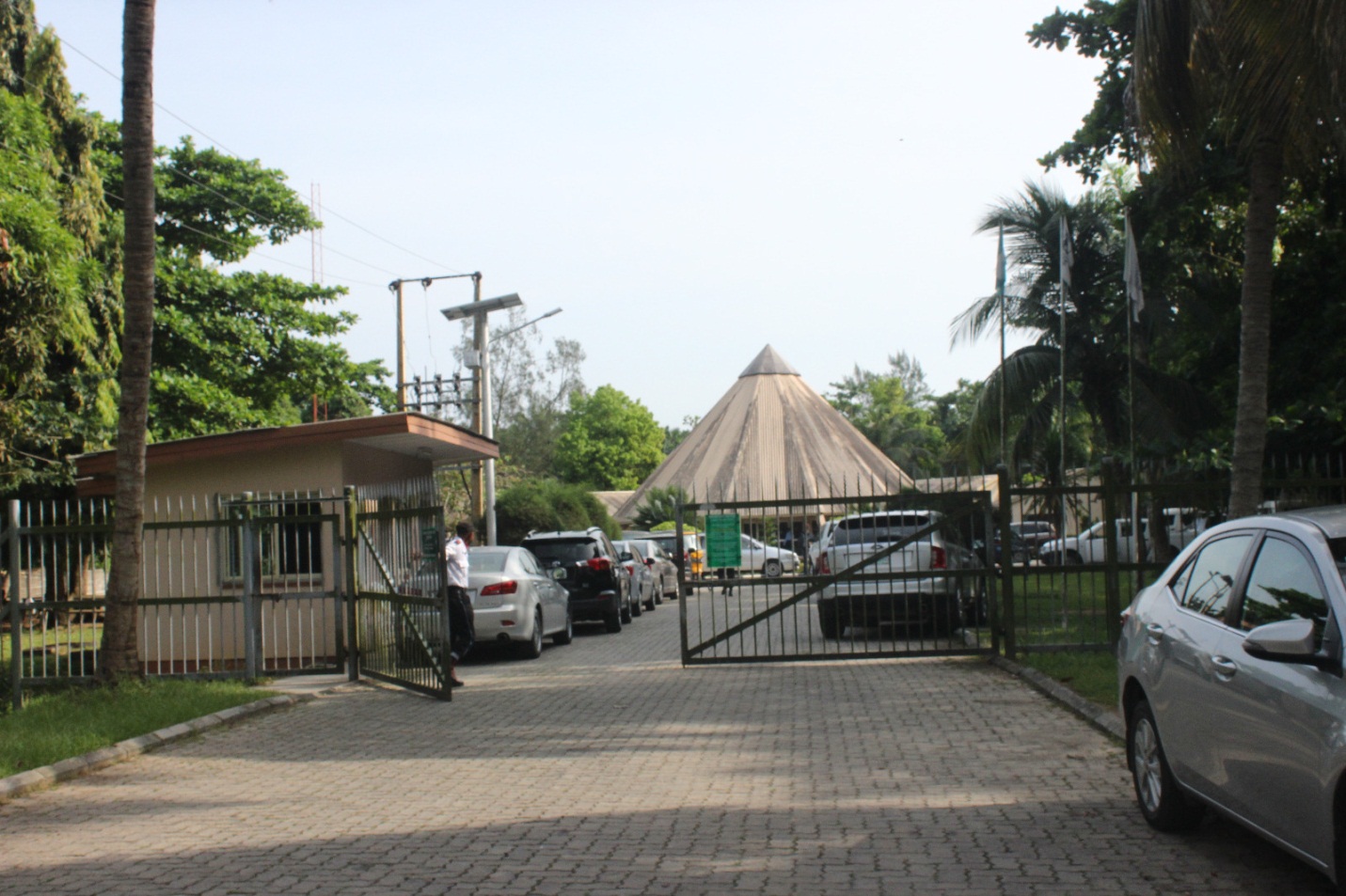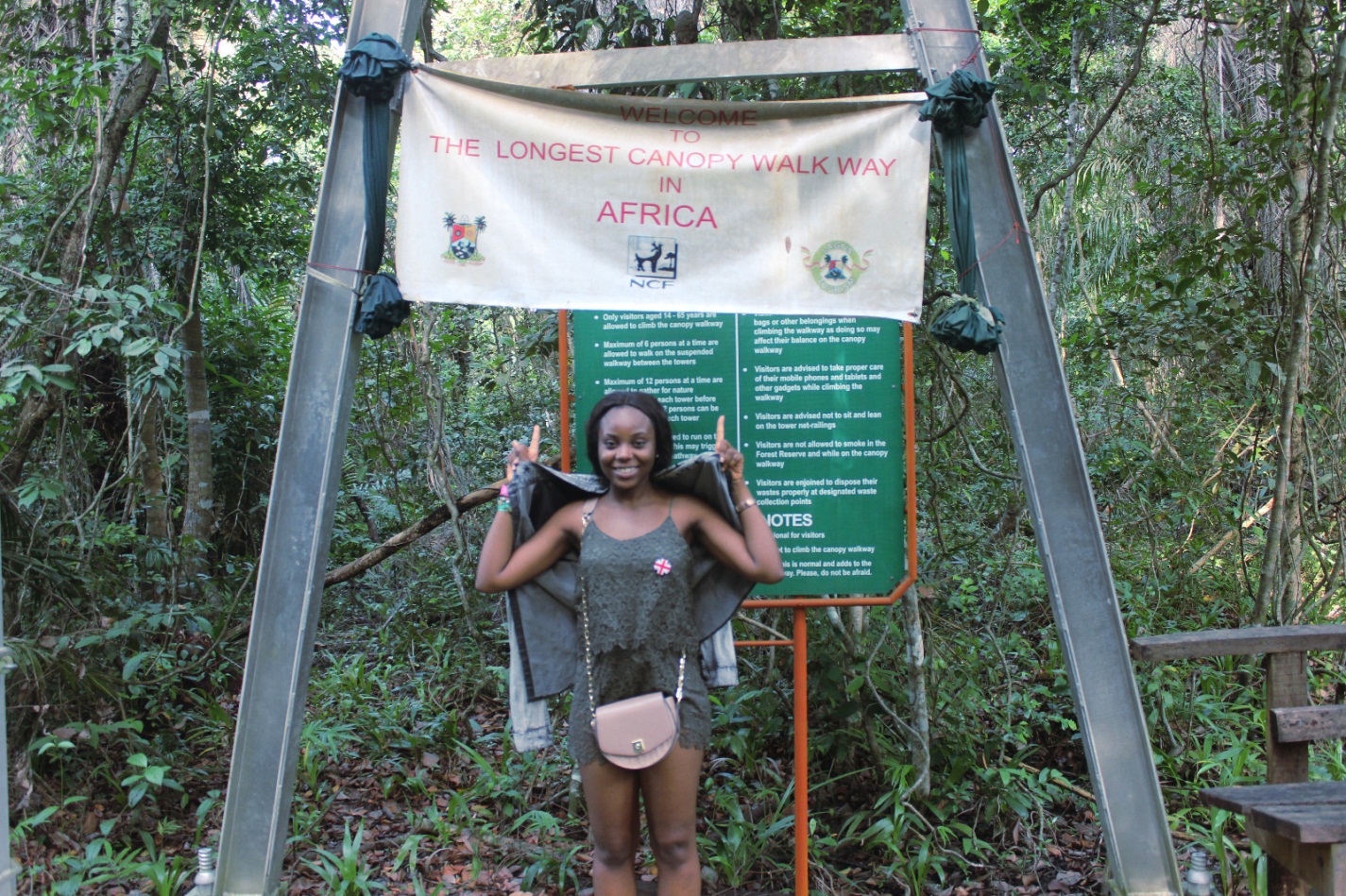 Nneoma: The moment I got off, my bragging rights returned (I sulked and cursed all through the walk) I think the landing area could have been more celebratory though considering all the stress *eyes rolling*
Osaze: She got so cranky and scared. Only for her to get off the walk to form Gangster lol smh
The Playground
Nneoma: Yassss! Well-deserved playtime!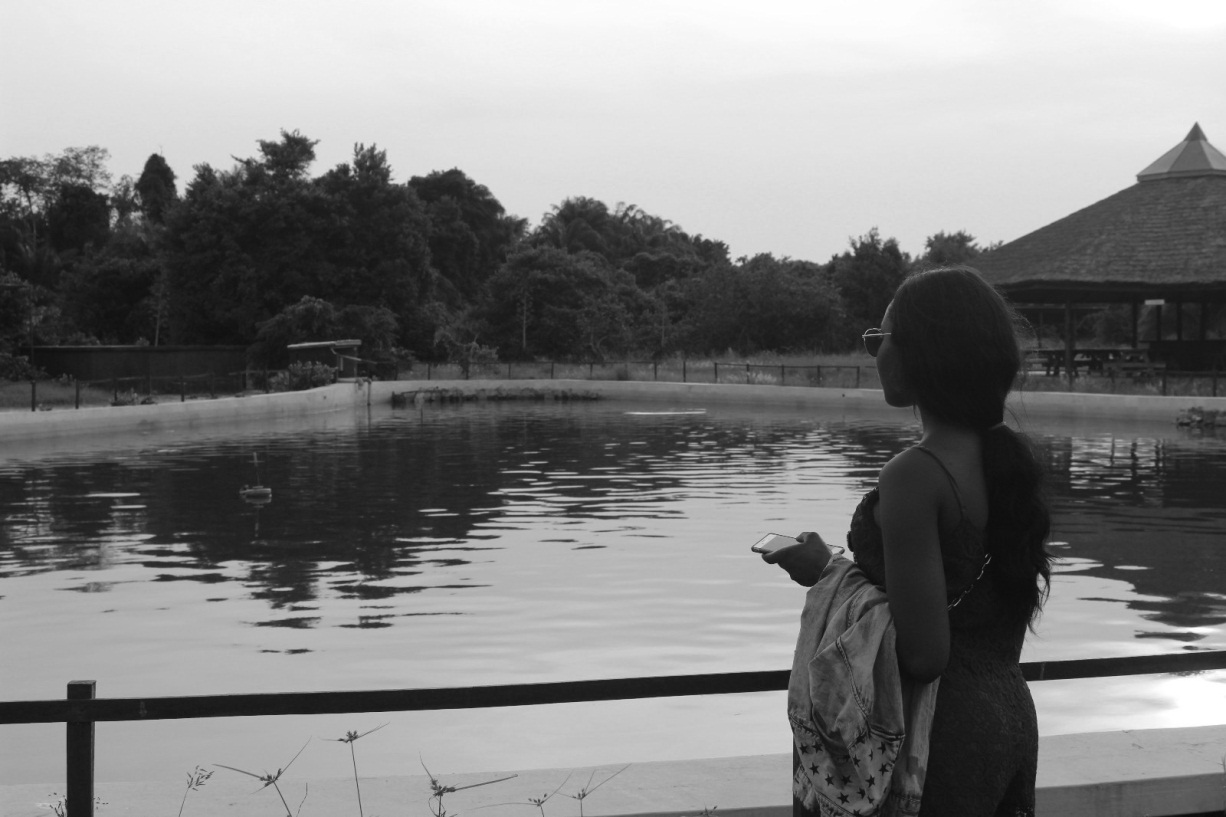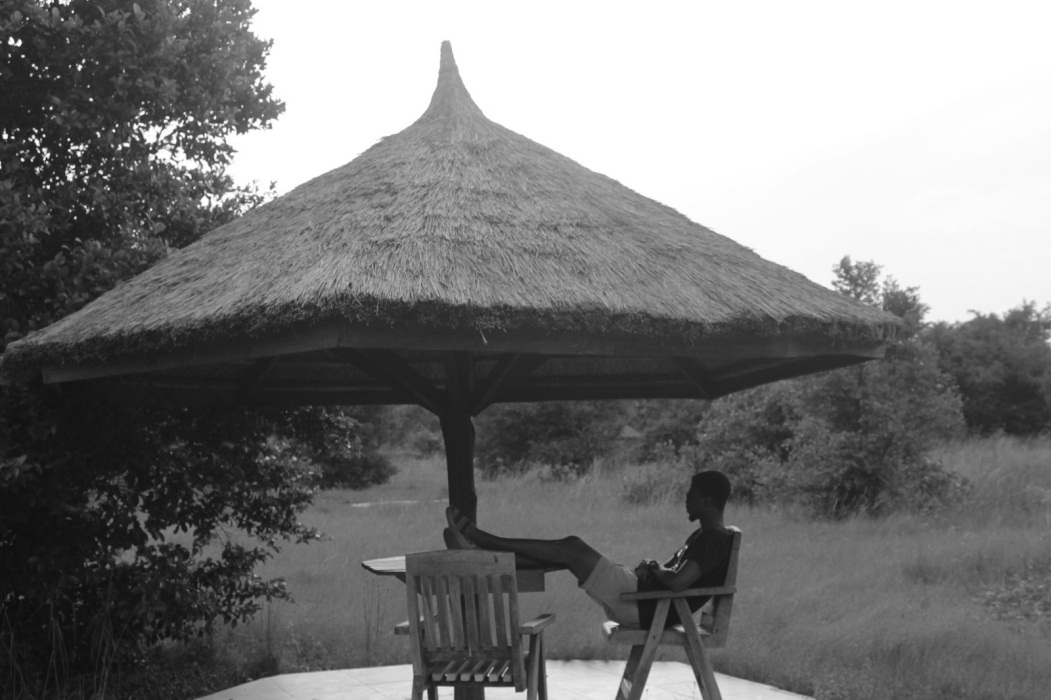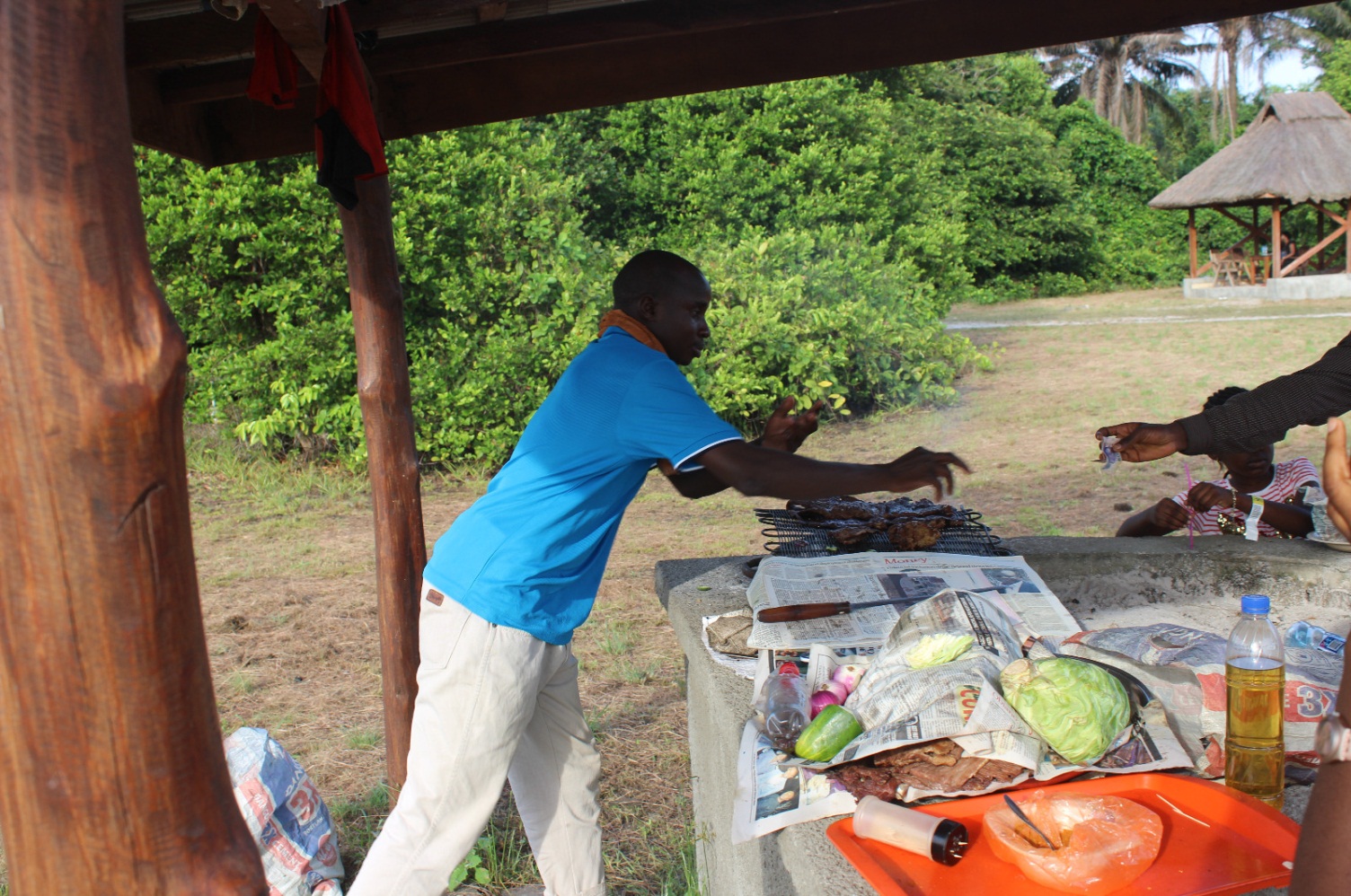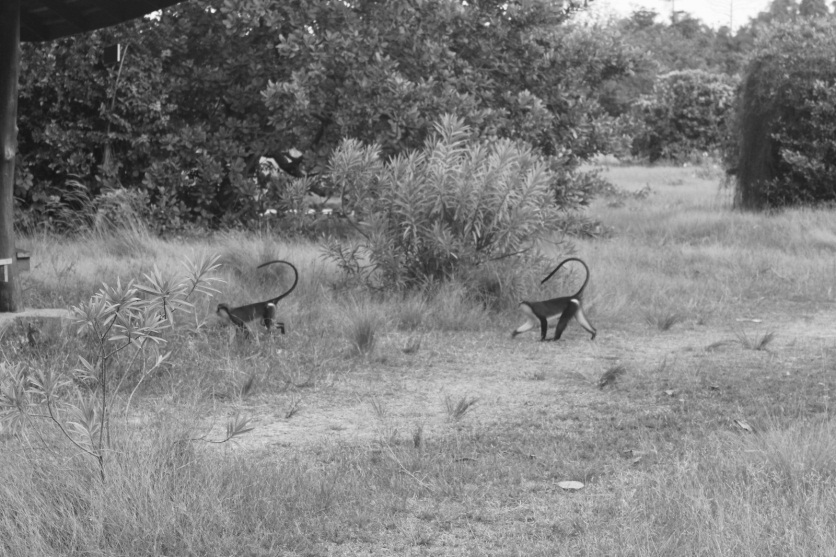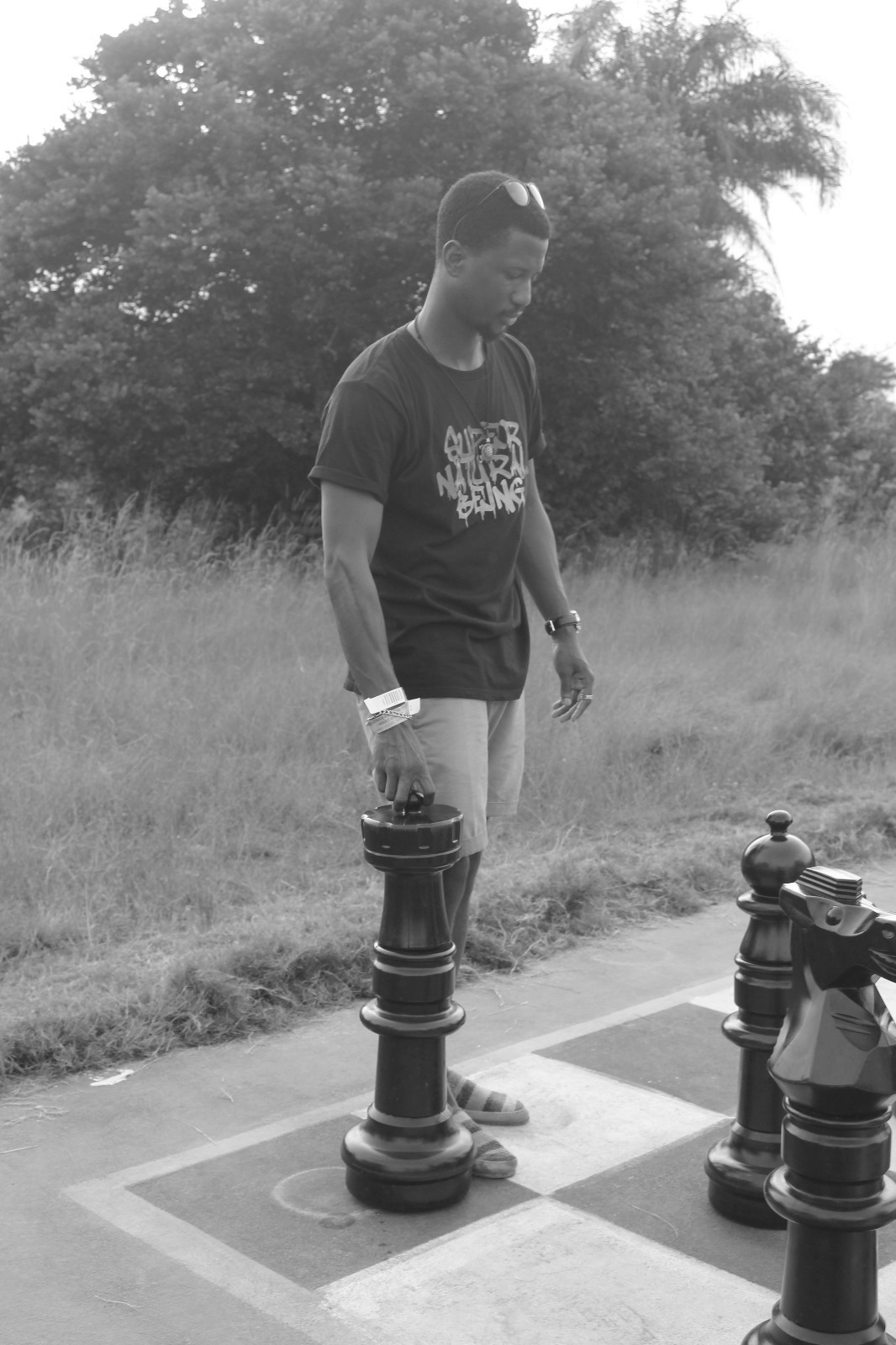 Nneoma: The playground is somewhat over hyped though. Nothing works. They asked us to get down when we tried to climb stuff saying its not safe.
Osaze: The setting for the playground was really nice, the Giant Chessboard was genius. The Zip Line however didn't work. I'd have been the first on that.
Nneoma: Oh yeah and the suya was not nice. Zero spice and a waste of money. Bring your own drinks too because nowhere to buy water too.
Yoga challenge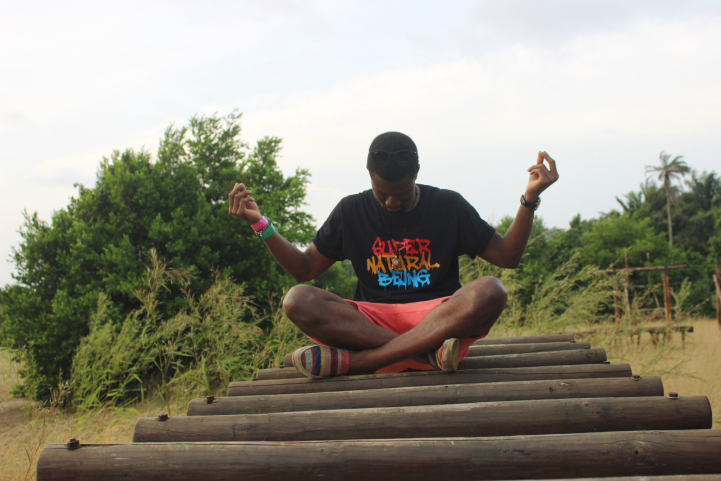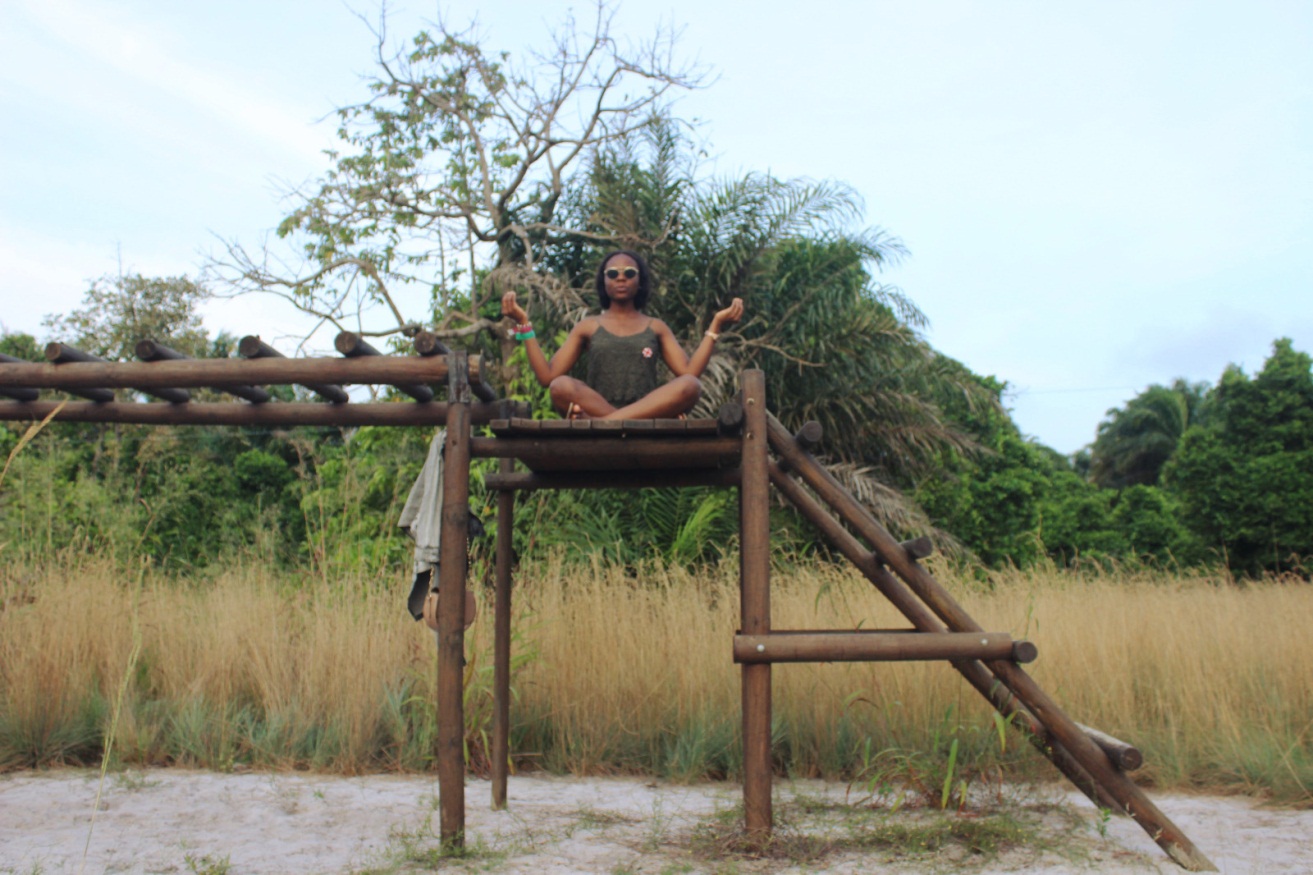 Nneoma: Okay this is not a 'thing' but who did it better?
Tips
1.It's N2000 per adult to do the canopy walk.
2.In your best interest, leave your food in your car or don't use a plastic bag else its dawn of planet monkeys on your head.
3.Also, for the love of your life you might want to go at most 4 at a time on the canopy walk.
4.P.S There is no water at the playground !!!
Osazee
The1Effect was started nearly a year ago, by Osaze & Nneoma as a Travel blog showcasing Nigeria to all. The concept behind this is we travel to nice chill spots within Nigeria &  we write a review about the place. We then based on popular demand organize a trip for a group of people or interested individuals.